The Human
Decision System™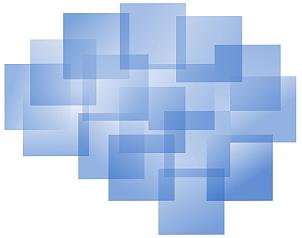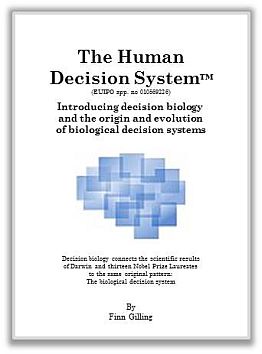 Decision biology connects the scientific results of Darwin and thirteen Nobel Prize Laureates to the same original pattern:
The biological decision system.
A biological decision system manages the way in which individual organisms decide "what to do now" by maximizing the value of available information to avoid chance events from the environment. Biological decision systems have evolved from their origin in the first single cell organisms to their ultimate level of sophistication in Homo sapiens.
The discovery of the biological decision system leads to a new scientific discipline, "decision biology", which is introduced and explained in this book.
Decision biology embraces key platforms in many scientific disciplines:
biology, neuroscience, psychiatry, psychology, economics and many more, and integrates them on a shared foundation: the biological decision system, opening many new scientific opportunities.
The achievements of outstanding scientists through the ages, including 13 Nobel Prize Laureates, are joined together in the cohesive framework Finn Gilling has identified and articulated.

About the book: The book is written in a language accessible to everyone who is curious and wants to understand the fundamental principles behind the decisions that govern life as it unfolds within the species. Vagn Kirkeskov/Editor
About the author: The book - The Human Decision System™ is the result of a lifelong fascination and professional work within the fields of decision making, psychology, management, neuroscience and statistics.
My background is a Danish cand. merc. degree in psychology, market research, accounting, information science and statistics. I taught marketing planning and business decisions at the Copenhagen Business School for more than 20 years (1984-2004) and have developed software and algorithms for decision support systems based on Big Data and market research for nearly 30 years. Finn Gilling/Author
NeuroObjective Press / Symbion Science Park / Fruebjergvej 3 /2100 Copenhagen / Denmark / NeuroObjective Press Ltd / 38 Hampton Rd./ Twickenham TW2 / 5QB / GB
© 2019 All rights reserved by The Human Decision System™